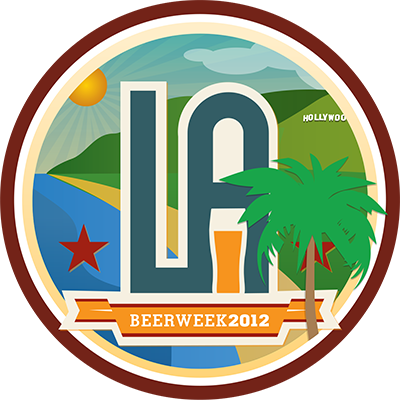 Los Angeles and Orange County are about to erupt in an all out craft beer mad house as this year's LA Beer Week quickly approaches. Starting September 20th and culminating September 30th with the LA Beer Week Festival, this year is sure to not disappoint. With tons of events spread across two counties, you'd better not miss a second of the action.
To top it all off, we're happy to share with you the 2012 edition of the LA Beer Week badge! To unlock it, all you need to do is check-in to any beer at any location within Los Angeles and Orange County from September 20 through the 30th. Be sure to add your location to the check-in for it to count!
For a full list of events and all the details you could ask for, be sure to checkout LA Beer Week's official site at labeerweek.com as well as follow them on Twitter and Facebook.
We hope to see you out there!