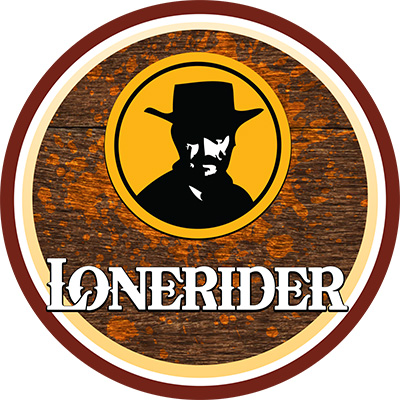 The state of North Carolina is quickly making a name for itself in the craft beer world. With the expansion of several regional breweries into the state and an explosion of local breweries from within, the beer scene has no where to go but up. One such home grown brewery that isn't afraid of making a name for itself is Lonerider. Having already taken home a GABF gold medal and a Carolina Championship of Beer medal, Lonerider's signature "Ales for Outlaws" are sure to not disappoint with their serious, strong, and uncompromising beers.
This October, we've teamed up with Lonerider to create a special badge for all the outlaws out there. Check-in to three (3) different beers from Lonerider from October 1st through November 1st and you can unlock the "Outlaw" badge.
To find out more about Lonerider, check out their website and be sure to follow them on Untappd, Twitter and Facebook!
Whatever your tastes, Lonerider has you covered. Is there an outlaw in you?