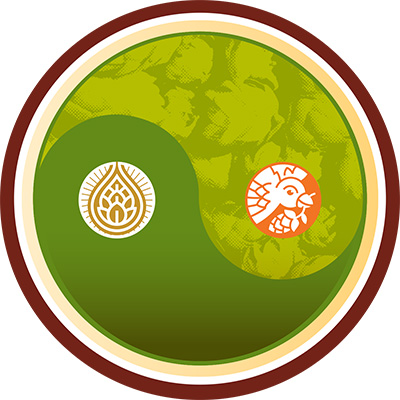 It's that magical time of year when all those wondrous green hops are harvested, quickly shuttled to breweries around the world, and transformed into amazing beer. Whether the hops are added fresh, just after harvesting (Wet) or after they've been kilned and baled (Dry), you're sure to end up with a deliciously aromatic brew, just for you! The Mad Scientists at Sixpoint are hard at work gathering up every last bit of hops they can in order to produce their brand new SENSI HARVEST, a copper ale bursting with fresh, undisturbed wet hop character as well as boost their celebrated RESIN to 6 packs!
Celebrate the Hop Season with Sixpoint by unlocking their brand new badge on Untappd! To unlock the "Sixpoint Wet & Dry Hops" badge, check-in to one (1) SENSEI HARVEST and one (1) RESIN between September 20th & November 20th. That's it. Enjoy some deliciously hoppy beers and unlock a badge.
To learn more about Sixpoint and their full line up of brews, check out http://sixpoint.com and be sure to get social with the Mad Scientists on Twitter, Facebook and Instagram!