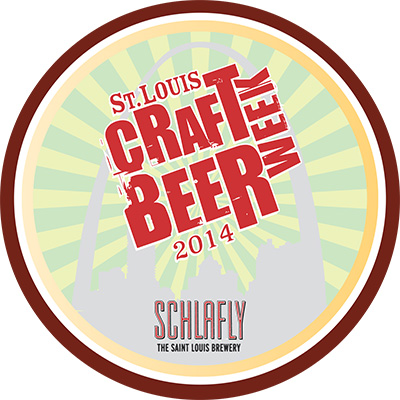 St. Louis Craft Beer Week is devoted to the beer brewers, drinkers and lovers in STL. With an unparalleled history of beer in the United States, St. Louis Craft Beer Week is a celebration of that history. Thanks to support of Schlafly Beer, starting July 26th and running through August 3rd local bars, restaurants and breweries are hosting over 50 events throughout the week. There's sure to be an event for you!
We're celebrating this year with the 2014 edition of our "St. Louis Craft Beer Week" badge! To unlock it, check-in to at least 2 different Craft Beers (Categorized as a Brew Pub, Micro Brewery, Nano Brewery) within a 50 mile radius of the St. Louis Metro Area during STL Craft Beer Week.
For more information, check out the official St. Louis Craft Beer Week website and be sure to follow everything on Twitter and Facebook.