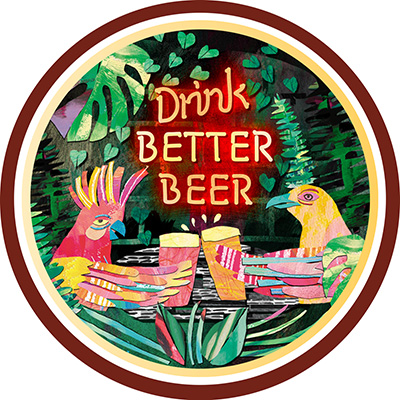 Sydney Craft Beer Week is back and better than ever, flooding the streets of Sydney with the best brews from local breweries. Over 50 of Sydney's top venues will play hosts to the over 100 enticing events during the 9 days of SCBW. Kicking off with the opening gala on Friday, October 17th, SCBW will run through October 27th, giving you plenty of time to experience the best of Sydney's beer scene!
To celebrate, we've got a brand new badge for our friends down under. To unlock the "Sydney Craft Beer Week (2014)" badge you'll need to get out and experience some of the amazing venues hosting events for SCBW. Check-in to any beer at two (2) different participating venues listed here during SCBW (Oct 17th - 27th) and it's all yours. Be sure to add your location to your check-in for it to count towards your badge unlock!
For more information, check out http://sydneycraftbeerweek.com and be sure to follow the festivities on Twitter, Facebook and Instagram!