This past Thursday, August 4th, we helped celebrate #IPADay with a special edition badge! We received a great deal of traffic - so much so that we had to bulk up our servers to handle all the check-ins!
Cheers to you all for the outstanding turn out for International #IPADay!
Below is an info graphic we've put together to share with you the stats.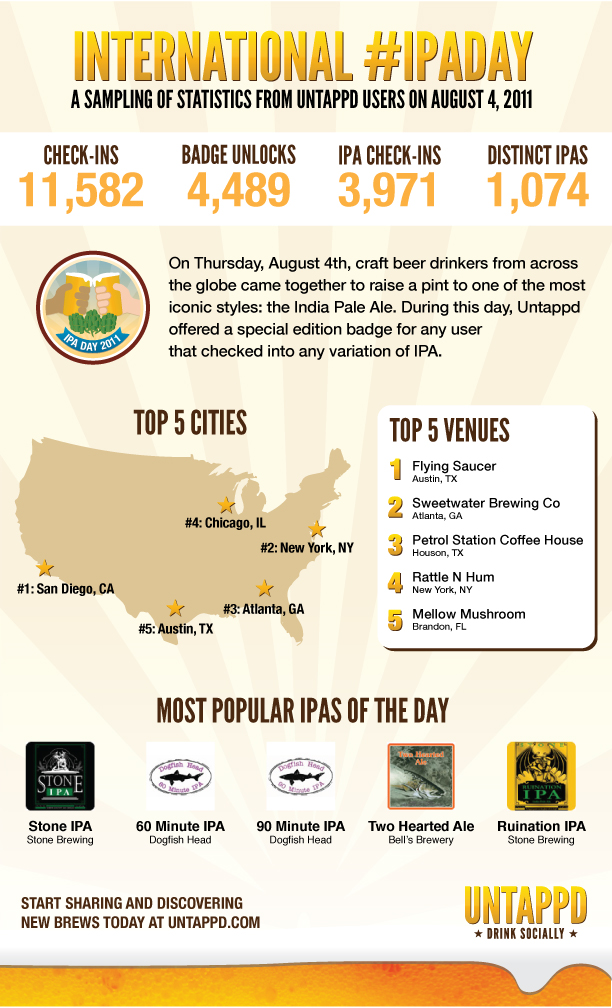 (Click the graphic for a larger version)