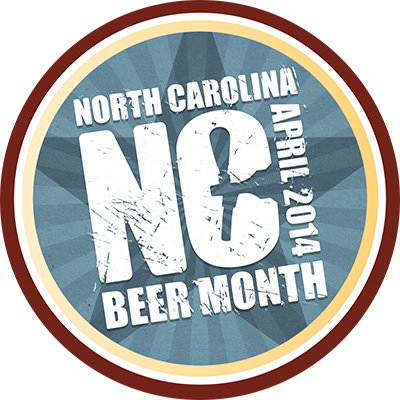 NC Beer Month has returned for its second year, spreading the love of the more than 100 breweries throughout the state of North Carolina. From the mountains to the coast, the spirit of craft beer has been captured by the brewers in this state, and there's no sign of them letting go. With new breweries constantly on the horizon, there's always something new to check out — or just kick back and enjoy one of the many GABF medal-winning beers from the already established breweries.
With the celebration kicking off April 1, we're happy to share the "NC Beer Month (2014)" badge with you. To unlock this token to all things sudsy in North Carolina, simply check-in to at least one (1) beer from a NC–based brewery listed here during NC Beer Month, April 1st—30th. Be sure to get out and unlock this beauty, because you don't want to miss out on all the great festivities lined up at breweries, bars and restaurants throughout the state.
For more information, visit http://ncbeermonth.com, and be sure to follow @NCBeerMonth on Twitter for all the beer action. And check out the NC Beer Month Brewmaster Experience Sweepstakes — one lucky winner will score a trip to Charlotte to brew their own beer recipe with the guys at NoDa Brewing. Cheers!