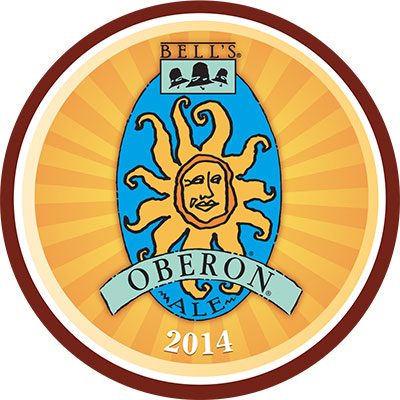 Warmer weather is quickly approaching and with it comes the yearly release of Bell's famed Oberon. This wheat ale fermented with Bell's signature house ale yeast, will be hitting taps and shelves on March 24th. With a perfect mix of spicy hops and fruity aromas, Oberon is a classic Summer beer.
In celebration of Oberon's release, we've teamed up with Bell's to bring you a brand new badge. To unlock it, check-in to at least one (1) Oberon Ale anytime between March 24th and April 2nd.
To learn more about Bell's Brewery and their great line up of brews, check out http://bellsbeer.com. For the latest, be sure to follow Bell's on Twitter and Facebook!