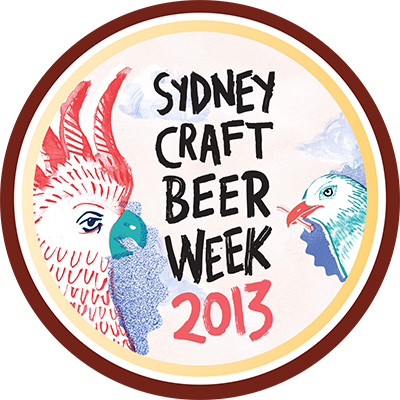 Sydney's biggest celebration of beer is back and ready to rock with over 60+ beer events stretched across 8 suds soaked days. Sydney Craft Beer Week starts this Saturday, October 19th and will feature events ranging from tap takeovers to degustations to beer/wine blends. Break out your pint glass and get ready, because craft beer will be taking over the city.
With the return of SCBW comes the return of our Sydney Craft Beer Week badge! The 2013 edition can be unlocked by checking in to any craft beer within a ~55km radius of downtown Sydney during SCBW (Oct 18 - Oct 26). So enjoy any of your favorite local breweries and this beauty is yours!
For more information, check out http://sydneycraftbeerweek.com and be sure to follow the festivities on Twitter and Facebook!