We've made it! We've surpassed one million check-ins! Thank you to everyone for helping us reach this milestone!
The one millionth check-in:
User: Mark
Beer: Censored (aka The Kronic) by Lagunitas
http://untappd.com/user/egate45/checkin/1012145
We projected that we would surpass the one million mark today, Friday, but the reality is that we saw a surge of check-ins over the weekend and hit one million on Tuesday of this week. We held off on announcing as we will be officially celebrating today with the Million Check-In Badge!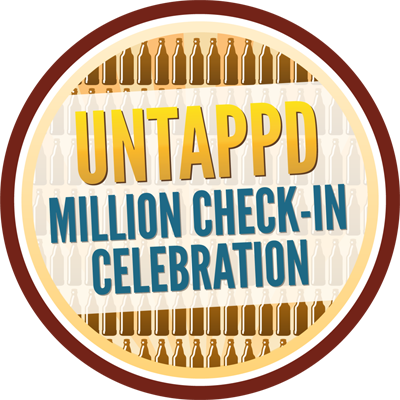 To earn the badge you just need to check-in at any point, from anywhere today, June 3rd!
Again, thank you to all our users for the support! Keep it up and we'll be at two million in no time!
Cheers to you!