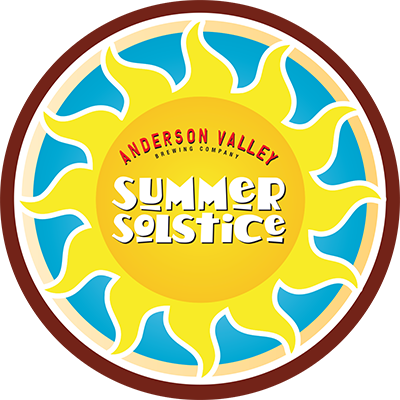 The summer beers are lining up, getting ready for those long hot days. Our friends at Anderson Valley Brewing look forward to these long summer days as they harvest the radient sunlight to brew up their Summer Solstice Seasonal Ale. This perfect refreshment for the summer heat is a light and creamy beer with a hint of spice. Smooth and slightly sweet, this brew is sure to satisfy your seasonal craving.
To celebrate the season, Anderson Valley is bringing you a brand new badge! From June 7th to July 5th, follow Anderson Valley on Untappd and THEN check-in to two Summer Solstice Seasonal Ales to unlock it. Enjoy a refreshing summer beer and unlock and awesome new badge; it's a win win!
To learn more about Anderson Valley Brewing, check out their website, Facebook, and be sure to follow them on Twitter!