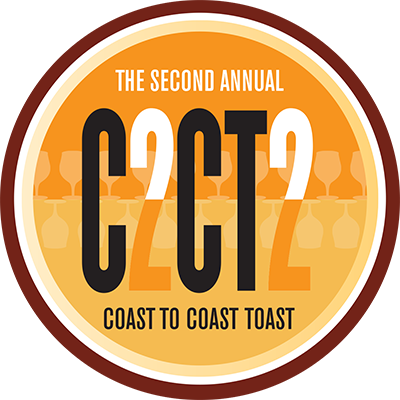 Get ready to join fellow Belgian beer lovers around the nation as the Coast To Coast Toast celebrates the birthday of Vanberg & DeWulf, one of the largest Belgian beer importers in the US. On November 15, 2012, the best Belgophile bars, restaurants, and stores across the nation will be raising a glass together, so be sure to join!
While you're toasting, you'll be able to unlock our special edition badge celebrating this amazing event. Starting November 1st to December 1st, 2012, just check-in to two different beers from Vanberg & DeWulf listed below during the month of November and you too can show your support!
Making this birthday even sweeter, we're teaming up to give away a free flight to beer mecca, Belgium. That's right, you could win a free, round trip flight to Belgium. After unlocking your Coast To Coast Toast badge, you will be given an entry code that you can use to enter to win here!
Cheers and good luck!