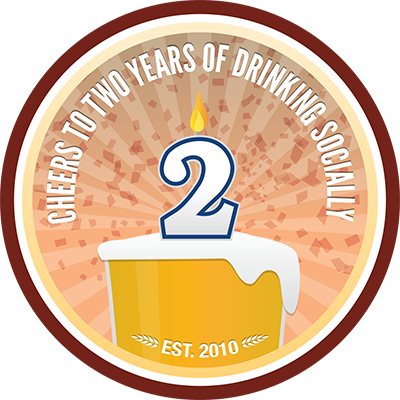 It's been two years since we released the very first version of Untappd. Looking back, it's hard to believe how far we've come. From a simple idea to a community that is 300,000 strong and growing. With well over 14,000,000 check-ins, there's no doubt that Untappd has lead many to discover some amazing beers they might never have known about. I know we've said it before, but we're still very humbled by what Untappd has turned into.
We've continued to make strives to make Untappd the best it can be; improving our infrastructure, constantly evolving our mobile apps and continuing to provide challenges for your tastebuds. Being a two man, part time team, it's been a challenge, but we have even greater things on the horizon and are excited to bring them to you!
Finally, we'd like to thank each and every one of our users for your continued support and for spreading the word. We'd be no where without you.
To show our gratitude, starting today, you can unlock our Untappd 2nd Anniversary badge with any check-in. The badge will be available this week only, 10/22 - 10/26, so be sure to show your support and unlock it!