Hard to believe it's been a whole year since the last #IPADay, but it's that time again where we raise a glass in celebration of the IPA as well as craft beer as a whole! On August 2nd, 2012 we want everyone to join this grass roots movement and raise a pint of your favorite IPA. As a thank you, we've got a couple of surprises for you!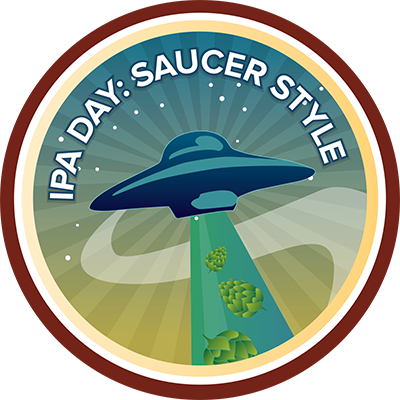 First, our friends at Flying Saucer, who were one of the top trending venue locations on #IPADay last year, have a special edition badge you can earn by visiting one of their 16 locations during #IPADay. All you need to do is check-in to any beer at one of the Flying Saucer venues listed below to earn this badge!
For more information about Flying Saucer, check them out at http://www.beerknurd.com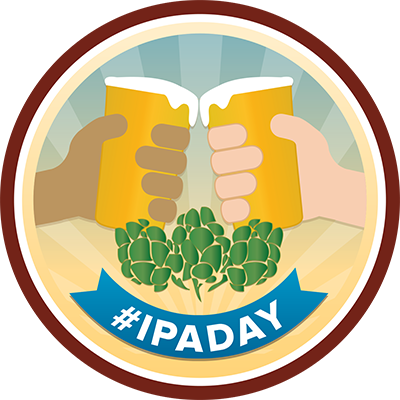 For those of you not near a Flying Saucer, we're bringing back our in house #IPADay badge for new level! Check-in to any IPA style beer on August 2nd to unlock this years level!
For more information regarding #IPADay as a whole and to find awesome events near you, check out http://ipaday.org
———
Flying Saucer Locations
Flying Saucer
111 10th Ave S, Nashville, TN
Flying Saucer - Austin
815 W 47th St, Austin, TX
Flying Saucer - Charlotte
9605 N Tryon St. Suite A, Charlotte, NC
Flying Saucer - Columbia
931 Senate St., Columbia, SC
Flying Saucer - Cordova
1400 N Germantown Pkwy, Ste 114, Cordova, TN
Flying Saucer - Kansas City
101 E 13th St., Kansas City, MO
Flying Saucer - Little Rock
323 President Clinton Ave., Little Rock, AR
Flying Saucer - Memphis
130 Peabody Pl, Memphis, TN
Flying Saucer - San Antonio
11255 Huebner Rd. #212, San Antonio, TX
Flying Saucer Draught Emporium
111 E. 3rd St., Fort Worth, TX
Flying Saucer Draught Emporium
14999 Montfort Dr., Dallas, TX
Flying Saucer Draught Emporium
15929 City Walk, Sugar Land, TX
Flying Saucer Draught Emporium
328 W Morgan St, Raleigh, NC
Flying Saucer Draught Emporium
4821 Bass Pro Dr, Garland, TX
Flying Saucer Draught Emporium
705 Main St., Houston, TX