We're excited to announce that we've hit another major milestone, surpassing 2,000,000 check-ins. What started out as a simple idea has blossomed into one of the most active and passionate social beer networks on the internet and we have you to thank for this!
Additionally, IT'S ALMOST OUR BIRTHDAY! On October 22nd, 2010, we opened our doors to the world and we've watched in awe as our user base quickly grew, our check-ins skyrocketed and our servers screamed for more memory!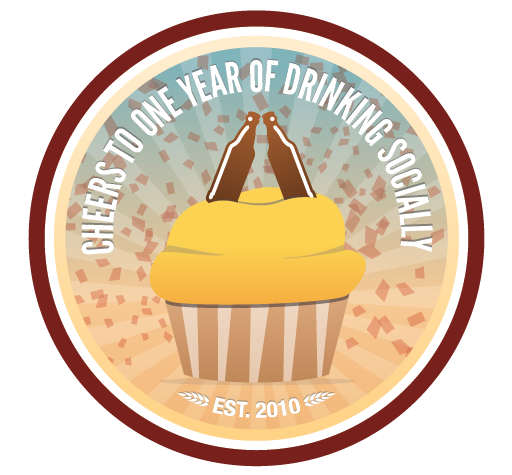 In order to celebrate this momentous occasion, we have a very special badge that will be available to anyone who checks-in on our anniversary weekend (October 22nd & 23rd)! Show your love and be sure to toast one for us!
Oh, and don't forget, we will be holding parties in Los Angeles, New York, and Boston on October 22nd!
Los Angeles
When: October 22nd @ 5:00PM
Where: Beer Belly - 532 South Western Avenue, Los Angeles
Who: Tim Mather, CEO
What:
El Segundo Brewing beers will be on happy pricing all night long
Bottle share of a special West Coast Anniversary IPA brewed by our good friend John Holzer of New Brew Thursday & NBT Brewing
RSVP for the LA party on Facebook
New York
When: October 22nd @ 8:00PM
Where: Rattle N Hum - 14 East 33rd Street, NYC
Who: Greg Avola, CTO
What:
The top 25 beers from Untappd will be on tap
A special Anniversary IPA from our friends at Bolero Snort Brewing will be on tap
RSVP for the NYC party on Facebook
Boston
When: October 22nd @ 7:00PM
Where: The Meadhall - 4 Cambridge Center, Cambridge
Who: John Vajda, Product Manager
What:
Hang out with over 100 beers on tap
RSVP for the Boston party on Facebook or EventBrite