Untappd - Drink Socially
May 22
Asheville Beer Week starts May 25th!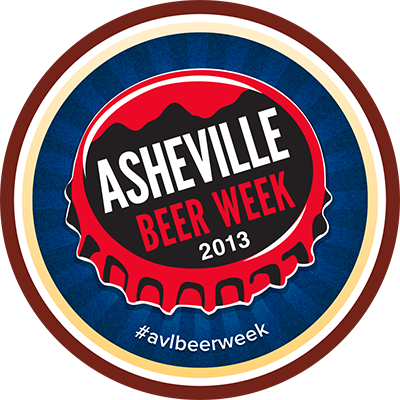 Hey Asheville! Are you ready for this year's Asheville Beer Week? It starts this Saturday, May 25th and this year's line up is bigger and better than last year. With events ranging from the Just Brew It! Homebrew Festival to a variety of tasting nights to the 4th Annual Beer City Festival, there's sure to be something for everyone in town!
We're excited to bring back our Asheville Beer Week badge for the 2013 festivities! To unlock it, simply check-in to any beer at one (1) of the participating venues listed below between May 25th and June 1st. That's all there is to it, but be sure you add your location to your check-in to qualify.
Be sure to checkout Asheville Beer Week's website for a list of all the events and for the latest info, follow them on Twitter and Facebook!
Qualifying Locations:
May 21
Dutch Beer Week 2013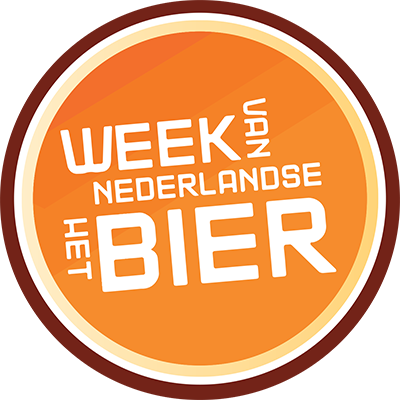 The Netherlands is home to more than a 120 different breweries, all creating a wide variety of beer styles and flavors. With such a rich brewing history and culture throughout the country, there's much to celebrate in the world of Dutch beer. This is exactly what Dutch Beer Week is all about and from May 23rd to June 2nd, the Netherlands will erupt in praise of their heritage of all things beer.
With Untappd, you don't have to be in the Netherlands to celebrate. We've teamed up with our friends at Bier&cO to bring you a special badge for the occasion! All you have to do is enjoy three different Dutch beers (Must be from a brewery in the Netherlands) during Dutch Beer Week, May 23rd through June 2nd and you'll unlock our special Dutch Beer Week (2013) badge!
To find out more, visit http://www.weekvanhetnederlandsebier.nl (English translation here).
May 16
NYC Craft Beer Festival - Summer Jazz


Summer is a time for friends, the outdoors and of course, enjoying your favorite craft beers. The NYC Craft Beer Festival - Summer Jazz is an amazing NYC based event that brings together local jazz musicians from Blue Note Jazz Club and many craft breweries from all across the country. Taking place on July 20th, 2013 at Webster Hall in the East Village, you're definitely not going to want to miss out.
As a special surprise for Untappd users, from now until July 19th, check-in to any beer within a 20 mile radius of Times Square and just might be lucking enough to randomly unlock a discount code for $10 off admission.
For more information and a full line up of breweries, head over to http://nyccraftbeerfest.com and don't forget to like the NYC Craft Beer Festival on Facebook!
May 13
American Craft Beer Week 2013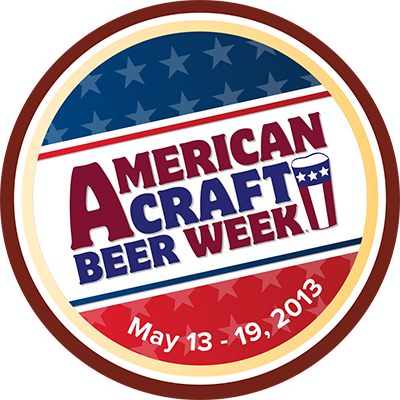 The craft beer scene in America has been growing by leaps and bounds over the past decade. With new breweries popping up left and right, there's no doubt the culture and movement are strong. To celebrate these great achievements and to bring awareness to all things craft beer in the United States, the Brewers Association has dubbed this week American Craft Beer Week.
To celebrate, we've teamed up with the Brewers Association to bring you another year of our American Craft Beer Week badge! To unlock it, check-in to any American craft beer (any non-macro will do it) and show your support of craft brewers across the country.
For more information and lists of events around the country, check out the American Craft Beer Week section of craftbeer.com.
May 10
San Antonio Beer Week kicks off May 12th!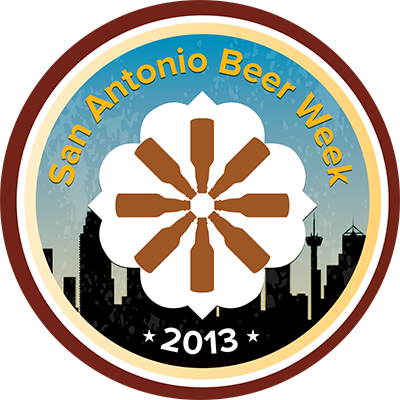 We're keeping the beer weeks rolling as San Antonio Beer Week prepares to kick off this Sunday, May 12th! Events during the week will include a special night at each of the San Antonio-area breweries, special beer dinners and tastings, various pub crawls, and even a pro-am brewing competition for a chance to have your beer entered in the Great American Beer Festival.
We've teamed up with San Antonio Beer Week to create their very own Untappd badge. To unlock this beauty and show your support of the San Antonio beer scene, simply check-in to any craft beer (anything non-macro will do the trick) within the San Antonio / New Braunfels area (50 mile radius of San Antonio). This badge will only be available during SABW from May 12th - May 21st. If you're looking to keep your check-in local, have a look at the awesome event line up and stop by a few of the participating locations!
For all the latest info, follow San Antonio Beer Week on Twitter and Facebook or head over to http://sanantoniobeerweek.com.
May 08
CT Beer Week 2013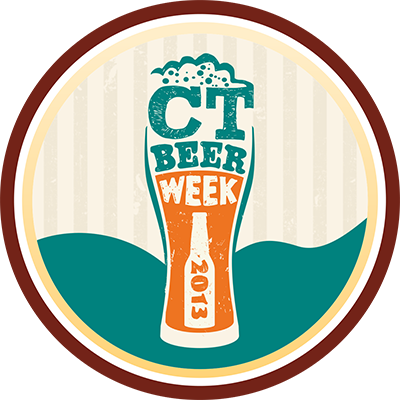 Connecticut Beer Week (ctbeerweek.com) 2013, kicks off this Saturday, May 11th, bringing with it seven jam-packed days of statewide events celebrating Connecticut's vibrant beer industry. Tap takeovers, beer dinners, pairings and sampling events will abound, hosted at a variety of local venues. CT Beer Week is a collaboration of brewers, wholesalers, retailers and restaurants, united behind a "Brew and Buy Local" message.
As a part of the festivities, we've developed a unique badge for those lucky enough to participate in CT Beer Week. Earn your special-release badge between May 11th - 18th, when you check-in any beer while at two or more of the participating venues listed here! Be sure to include your location at check-in to qualify. CT Beer Week — together, we're brewing something good for Connecticut.
May 07
Long Island Craft Beer Week is here!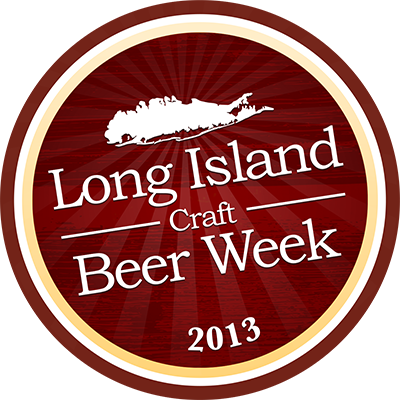 Entering it's third year, Long Island Craft Beer Week (LICBW) starts this Friday! A collaborative venture to raise awareness of and promote the local beer scene, the goal of LICBW is to bring together craft beer bars, retailers, and breweries to hold special events island-wide. This 10 day celebration of beers, running from May 10th through May 19th, will provide many great events for you to get together with friends and raise a few pints to Long Island craft beer!
In celebration, we've partnered with the folks at LICBW to bring you a special beer week badge. Starting this Friday, May 10th, check-in a beer at at least 2 different participating venues (listed below), add your location and you'll unlock the Long Island Craft Beer Week (2013) badge! This badge will be available during LICBW, from May 10th through May 19th, so be sure to get out there and add the venue's location to your check-in for it to count.
For a full list of events, check out longislandcraftbeerweek.com and for the latest, be sure to follow LICBW on Twitter and Facebook.
Participating Venues:
Blue Point Brewery
161 River Avenue, Patchogue
Bobbique
70 West Main Street, Patchogue
Brick House Brewery
67 West Main Street, Patchogue
Croxley's Franklin Square
129 New Hyde Park Rd , Franklin Square
Croxley's Rockville Centre
7-9 S. Park Ave, Rockville Centre
Croxley's Smithtown
155 W Main Street, Smithtown
Great South Bay Brewery
25 Drexel Drive, Bay Shore
T.J. Finley's Public House
42 East Main St., Bay Shore
The Lark
93 Larkfield Rd., East Northport
The Tap Room
114 W Main St., Patchogue
Bellport Cold Beer & Soda
417 Station Road, Bellport
Del Fuego North
429 North Country Rd., St. James
Hoptron Brewtique
22 West Main Street, Patchogue
La Tavola Trattoria
183 W. Main St., Sayville
Ruvo West
63 Broadway, Greenlawn
89 North
89 N Ocean Ave., Patchogue
Bayport Superstar Beverage
724 Montauk Hwy, Bayport
California Pizza Kitchen Westbury
1256 Old Country Rd, Westbury
Canz - A Citi Roadhouse
1610 Old Country Road, Westbury
Croxley's Farmingdale
190 Main Street, Farmingdale
Effin Gruven
2562 Sunrise Hwy., Bellmore
Jackson's
6005 Jericho Turnpike, Commack
Melville Superstar Beverage
490 RT 110, Melville
North Fork Tasting Room
3225 Sound Avenue, Riverhead
Press 195
22 N Park Ave, Rockville Centre
The Black Sheep Ale House
78 2nd Street, Mineola
The Good Life
288 E Montauk Hwy, Massapequa
Whales Tale
81 Fort Salonga Rd, East Northport
Roots Gourmand Bistro
399 Montauk Hwy, West Islip
Long Ireland Beer Company
817 Pulaski St., Riverhead
May 02
Untappd for Windows Phone 8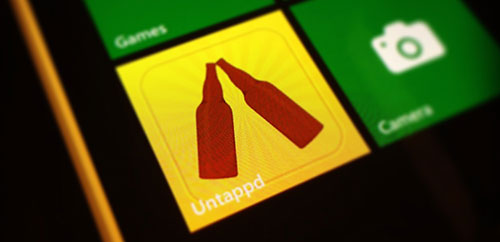 Many of you have been asking for quite some time and perhaps even thought it might never arrive, but it has. Today, we're excited to announce that our Windows Phone native application is now available.
Untappd for Windows Phone 8 brings with it many features that are not currently available via our mobile website. These include photo uploads, half star ratings, our native look & feel and much more. Additionally, the app brings with it significant speed and functionality enhancements over the mobile web app. We're sure you're going to love it.
You can download the app from the Windows Phone Store!
This is the first iteration of the application, so keep in mind that there is always room for improvement and any feedback is greatly appreciated. If you run across any bugs or have featured requests, please head over to http://help.untappd.com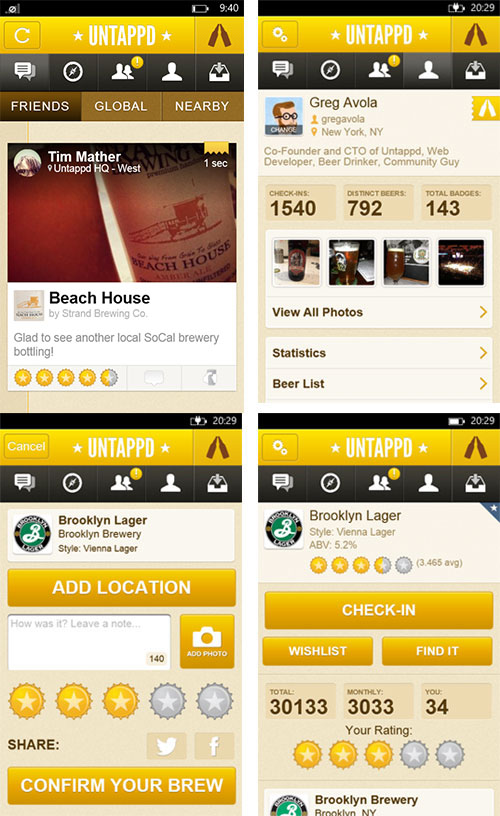 Apr 30
Apollo Has Returned to Earth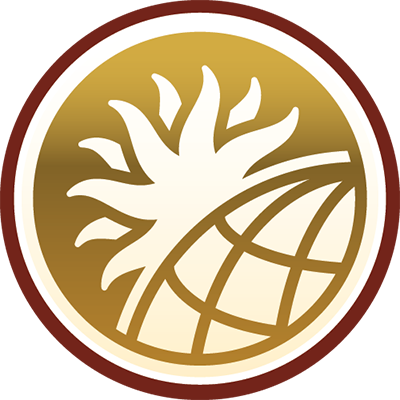 Returning from its yearly orbit, Apollo has arrived just in time for the coming summer months. The translucent cascade of the sun-god will once again sparkle in your glass as you relax in the heat of the day. With ripe notes of banana, vanilla, and clove defining the flavor profile of this perfectly brewed Bavarian wheat beer, there's nothing else quite like it.
As unique as the beer itself, our "Apollo '13" badge is making it's summer debut. To unlock it, simply follow Sixpoint on Untappd and then check-in to 4 Apollos between May 1st and June 30th, 2013.
Spritzy yet smooth, dry yet lush, the radiant Apollo has landed.
Apr 18
Pittsburgh Craft Beer Week 2013!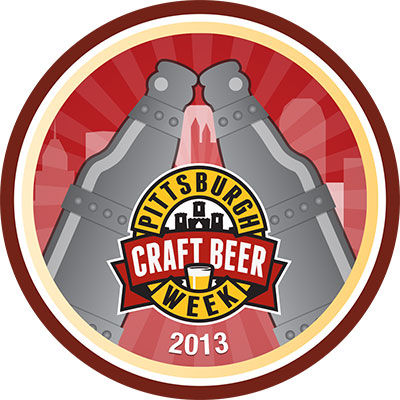 Pittsburgh Craft Beer Week starts this Friday! Are you ready? PCBW will highlight the Pittsburgh region's craft beer culture, with beer lovers being treated to a week of exclusive events all over the region, including beer tastings, beer paring dinners, special exclusive PCBW beers and much more! From April 19th through April 27th you won't want to be anywhere else.
To celebrate this year's festivities, we're happy to announce the Pittsburgh Craft Beer Week (2013) badge! This badge will be available during PCBW (4/19 - 4/27) and can be unlocked by simply checking to a beer at any two venues listed here! Be sure you add your location to your check-in to qualify for the badge.
For more information and a full list of events, head over to http://pittsburghcraftbeerweek.com