Untappd - Drink Socially
Jul 24
St. Louis Craft Beer Week 2014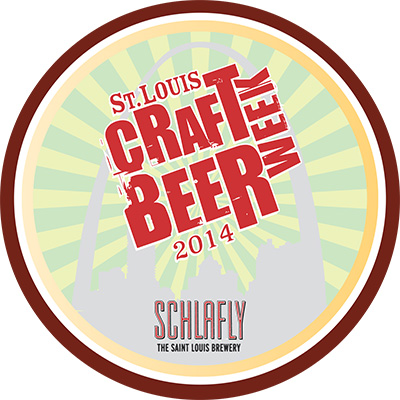 St. Louis Craft Beer Week is devoted to the beer brewers, drinkers and lovers in STL. With an unparalleled history of beer in the United States, St. Louis Craft Beer Week is a celebration of that history. Thanks to support of Schlafly Beer, starting July 26th and running through August 3rd local bars, restaurants and breweries are hosting over 50 events throughout the week. There's sure to be an event for you!
We're celebrating this year with the 2014 edition of our "St. Louis Craft Beer Week" badge! To unlock it, check-in to at least 2 different Craft Beers (Categorized as a Brew Pub, Micro Brewery, Nano Brewery) within a 50 mile radius of the St. Louis Metro Area during STL Craft Beer Week.
For more information, check out the official St. Louis Craft Beer Week website and be sure to follow everything on Twitter and Facebook.
Jul 23
New Core Badges
It's been a while since we released a new batch of core badges, but the time has finally come! Today we're happy to announce 13 brand new badges for you to unlock as you continue to explore the world of beer!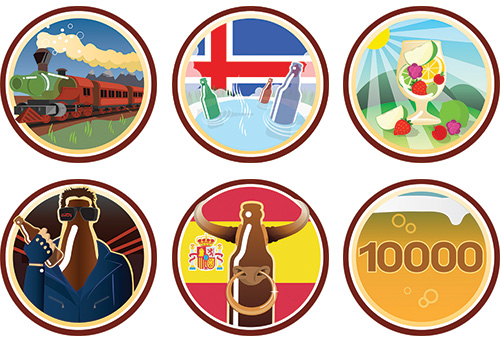 All of these badges are available up to level 10 (with the exception of Epic and Uber) and they are NOT retroactive (with the exception of Epic and Uber).
Going Dutch
Check-in to 5 different beers from the Netherlands
Running of the Brews
Check-in to 5 different beers from Spain
Brew Lagoon
Check-in to 5 different beers from Iceland
Swedish Brews
Check-in to 5 different beers from Sweden
Fruits of Your Labor
Check-in to 5 different fruit beers
Down In Smoke
Check-in to 5 different smoked beers
I'll Be Bock
Check-in to 5 different bock beers
Gluten-Free
Check-in to 5 different gluten-free beers
Brewnettes Have More Fun
Check-in to 5 different brown ales
Beerspotting
5 Different Venues Categorized as a Train Station
Visit The Beer Garden
5 Different Venues Categorized as a Festival, or Conference
Epic
5,000 Unique Checkins
Uber
10,000 Unique Checkins
Now it's time to get back out there and continue exploring the vast and wonderous world of beer! Cheers!
Jul 02
Happy 4th of July!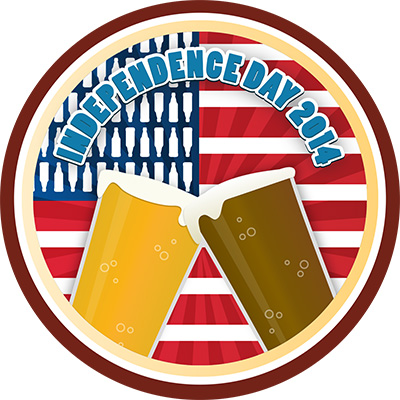 Happy 4th of July to all! We hope you enjoy some great beers while celebrating America's independence. Check-in to any beer this July 4th weekend (7/4 - 7/6) and this year's badge is all yours. Cheers to you America!
Jul 01
Celebrate Independence Eve with Newcastle Brown Ale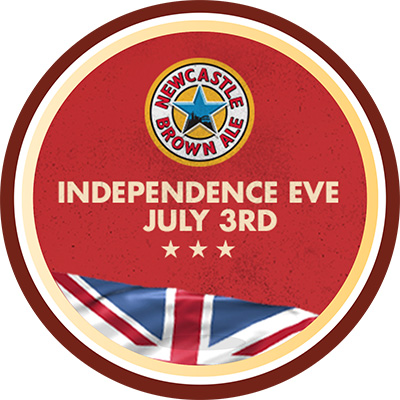 As all Americans know, Independence Day is a celebration of the United States declaring it's freedom from the control of Great Britain. What you may not know is that Independence Eve, a brand new celebration spearheaded by the chaps at Newcastle, honors what could have been. They feel that since American brewers can exploit Independence Day to sell more American beer, why shouldn't there be a holiday designed specifically to sell British beer and to ponder "what if we won".
On July 3rd, Independence Eve, pick up a Newcastle Brown Ale and toast to the country that nearly ran this one (it was super close!). While you're at it, be sure to check-in to at least one (1) Newcastle Brown Ale and you will unlock a brand new badge showing your support.
Help Newcastle celebrate the land that nearly became "Great Britain 2." Find out more at www.ifwewon.com and be sure to follow along on Facebook and Twitter!
Jun 30
Kick off your shoes and get ready to bounce!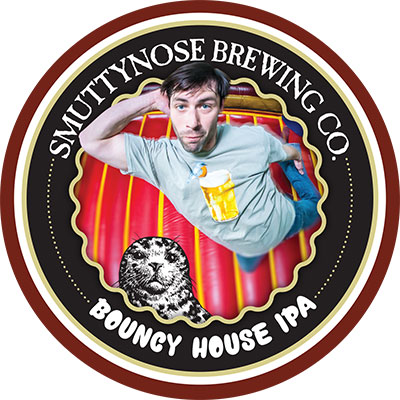 The folks at Smuttynose Brewing have added a brand new year-round beer to their line up. A sessionable IPA brewed for maximum drinkability, Bouncy House is sure to knock you off your feet. Featuring Magnum, Calypso and Saphir hops, the crisp hop forward flavor and dry-hopped fragrance truly shine through in this brew.
In celebration of this new release, we've got the all new "Smuttynose Bouncy House IPA" badge ready for you to unlock! Simply check-in to at least one (1) brand new Bouncy House IPA during the month of July (7/1 - 8/1) and it's all yours. Each sip of Bouncy House will make your taste buds spring, so hop to it!
While you're at it, be sure to like Smuttynose Brewing on Facebook!
Jun 27
Oregon Craft Beer Month 2014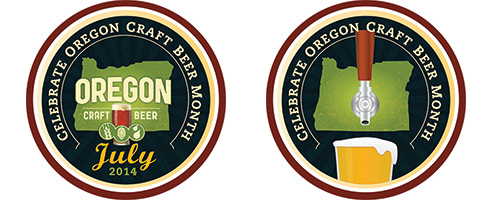 With the highest per capita of craft breweries in the country, the state of Oregon is well known for it's rich beer culture. The month of July is dedicated to this culture, celebrating breweries throughout this great beer state. Oregon Craft Beer Month is a dedication to the true spirit of brewing in Oregon, bringing together the brewers, pubs and beer lovers from all parts of the state.
This year, we've teamed up with the Oregon Brewer's Guild to bring you two fantastic new badges. These badges will be available from July 1st to July 31st, during Oregon Craft Beer Month.
Oregon Craft Beer Month (2014)
This year's commemorative badge can be unlocked by checking in to 4 beers from a selected list of Oregon based brewery. We've put together a handy list of all the breweries that qualify for this badge here. With so many to choose from, many of which are distributed through the country, you're sure to get this one. These don't have to be distinct beers, just any 4 beers that meet the criteria.
 Oregon Craft Beer Month - From The Source
New this year, the From The Source badge wants you to get out and experience the beer culture of Oregon by check-in a beer at at least 3 different qualifying breweries or brewpubs listed here. Please note that the location must have a Foursquare URL for it to count towards this badge! There are over 200 to choose from, so for those of you in the Pacific Northwest, there's no excuse!
For more information about Oregon Craft Beer Month or all things Oregon beer, check out http://oregoncraftbeer.org
Jun 23
Win Tickets to the Forecastle Festival

Taking place in Louisville, KY, the Forecastle Festival is a 3 day music festival - July 18, 19 & 20 - featuring artists like Outkast, Jack White, Beck and an array of breweries from throughout the Bluegrass State.
We are giving away tickets to the Forecastle Festival to one lucky Untappd user! Drinking great beer and having a chance to win tickets to an awesome music festival. Seems like a win-win to us. To enter this giveaway, simply check-in to one (1) beer from any of the following Kentucky based breweries within 250 miles of Seymour, IN.
One lucky Untappd user will be drawn at random and will win tickets to the festival, where you will enjoy amazing music, beer and since it's Kentucky, bourbon.
To find out more about the Forecastle Festival and see the full lineup, visit www.ForecastleFest.com
Jun 12
Ontario Craft Beer Week 2014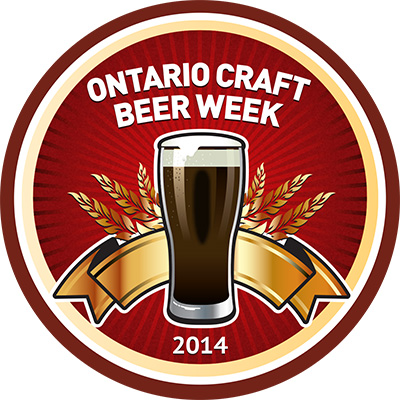 Ontario Craft Beer Week, a week-long, province-wide festival celebrating the local craft beer industry in Ontario, kicks off this week. With events hosted at breweries, pubs and restaurants throughout cities like Toronto, Guelph, London, Ottawa and more, OCB Week exposes all parts of the thriving beer culture to consumers. Taking place June 13th through 21st, this year's festivities are sure to be even bigger than last.
In celebration, OCB Week has teamed up to bring you the 2014 edition of the Ontario Craft Beer Week badge. To unlock this year's badge, check-in any beer at two (2) different participating venues listed here. Be sure to add your location to your check-in for it to count!
For more details, check out http://www.ocbweek.ca and be sure to like Ontario Craft Brewers on Facebook and follow on Twitter.
Gooooooaaaaaallllll!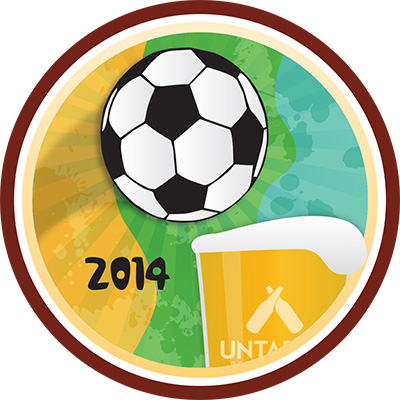 The World Cup is here and we're excited to watch all the action with a pint of our favorite brew. We're guessing you'll be doing the same! While you're cheering on your favorite team, join us as we celebrate the cultural diversity of the many countries participating. Unlock the very special "World Pint (2014)" badge by checking in to a beer from at least two (2) different countries from the list of those participating in the World Cup. A handy list is below in case you're not up on your World Cup details! This badge is only available during the World Cup, which runs from June 12th to July 13th!
Brazil
Croatia
Mexico
Cameroon
Spain
Netherlands
Chile
Australia
Colombia
Greece
Ivory Coast
Japan
Uruguay
Costa Rica
England
Italy
Switzerland
Ecuador
France
Honduras
Argentina
Bosnia and Herzegovina
Iran
Nigeria
Germany
Portugal
Ghana
United States
Belgium
Algeria
Russia
South Korea
Jun 09
I (heart) Colorado Beer is back!
Colorado based brewers have truly put themselves on the map. On June 28th & 29th, more than 50 of those brewers will join beer lovers from all around in Downtown Fort Collins to celebrate Colorado's rich beer culture. Taking place in historic Downtown Fort Collins, the 25th Colorado Brewers' Festival will feature some of Colorado's best beers, fabulous food, and stellar Colorado music.
For those who can't make it to Downtown Fort Collins, you can show your love by unlocking this year's "I ♥ Colorado Brewing (2014)" badge. This badge can be unlocked by checking in to any two (2) beers from any Colorado brewery listed below. It will only be available from June 9th to June 28th, so be sure to pick up your favorite brew from The Centennial State!
For more details on the 25th Annual Colorado Brewers' Festival and to get your tickets, stop by http://coloradobrewfest.com