Untappd - Drink Socially
Apr 14
What Dreams Are Made Of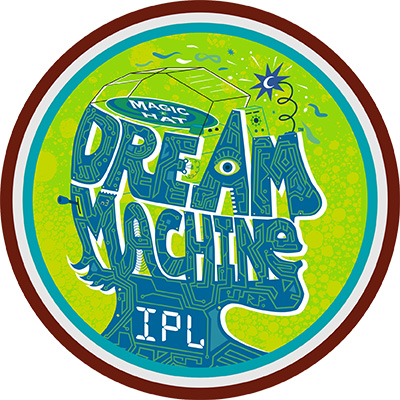 Visions of hops swirling through your head as you drift off, dreaming of amazing flavors and aromas. Your mind ponders the most balanced mix of hops, malts and citrus, blending together to form the most perfect beer imaginable. Unfortunately, this is all a dream and while the perfect beer may not exist, Dream Machine comes close.
From our friends at Magic Hat, Dream Machine, an India Pale Lager or IPL, is a melding of varied visions of an India Pale Ale and an Amber Lager. Upon first sip, a smooth hop bitterness reveals itself — before subtle hints of mild maltiness appear. A big hop bite and a crisp, clean lager finish combine for a beautifully balanced beer.
To kick off the Dream Machine experience, we've got a new badge for you to earn. Starting April 15th and running through June 15th, seek out and check-in to at least one Dream Machine from Magic Hat. Released in early March, Dream Machine may still be making it's way to you, so be sure to check around.
For more information on Magic Hat and Dream Machine, check out http://www.magichat.net and be sure to follow them on Instagram, Facebook, Twitter!
NYC Craft Beer Festival - Summer International


This summer, the NYC Craft Beer Festival is not only bringing together the finest American craft beer, but also adding an international spin. Due to popular demand, this year's summer festival will highlight some of the very best beers from around the world. Taking place June 20-21 at the Lexington Armory, you're not going to want to miss out!
As a surprise for Untappd users, from now until June 21st, check-in to any beer within 75 miles of Times Square and you could unlock a special code for $10 off your tickets.
For more information and a full line up of breweries, head over to http://nyccraftbeerfest.com and don't forget to like the NYC Craft Beer Festival on Facebook!
Apr 09
Tulsa Craft Beer Week is Back For Round 2!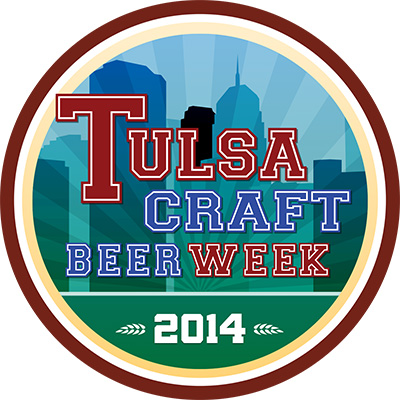 Tulsa Craft Beer Week is back for it's 2nd year and ready to rock. With events all around town, there's sure to be something for everyone, especially the close out #TCBW FOAM Festival.
Our friends at BierGarten Wine and Spirits and R Bar & Grill are back to bring you another great badge. Starting April 10th to April 19th, to unlock this years Tulsa Craft Beer Week (2014) badge, all you need to do is check-in at two participating venues listed below. Be sure to add your location to your check-in for it to count.
Participating Venues
For all the details and to get tickets for the various events head over to http://www.tulsacraftbeerweek.com.
Apr 04
Celebrate National Beer Day with… a BEER!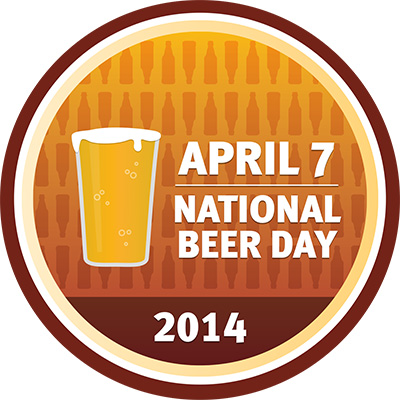 On April 7th, 1933, the Cullen-Harrison Act went into affect, bringing to an end years of prohibition in the United States and legalizing the sales and consumption of our beloved beer. It is a monuments day for those of us in the beer world, which is why it has been dubbed National Beer Day.
This is a day to celebrate all that we have as the beer community — to come together and celebrate that carbonated beverage we all love so dearly. Now raise a pint and in exchange, we have this brand new commemorative badge! Check-in to any beer on April 7th, 2014 and it's yours to proudly display on your profile.
Cheers to beer and to all of you!
Apr 03
Maryland Craft Beer Festival Promo


The Maryland Craft Beer Festival is gearing up for this year's festivities, which will take place May 31st at Carroll Creek Park, in Downtown Frederick, MD. The line up will bring out many local MD based brewers for a great day of brews and music, so be sure to pick up your tickets as soon as you can.
The thought of a day of sampling amazing beers while listening to great music not enough? Well, we have a special promotion for you! From April 3rd through May 3rd, check-in to any beer within 100 mile radius of Frederick, MD and you could unlock a code to receive a free, exclusive beer glass with your MdCBF ticket purchase. That should definitely sweeten the deal!
All proceeds from the festival go directly to fun the mission of the Brewer's Association of Maryland as they promote and protect Maryland Craft Beer.
For more information, check out http://mdcraftbeerfestival.com and be sure to get your tickets before they sell out!
Apr 01
Beltline Brew Tours Promotion


Based in one the top beer states in the US, Beltline Brew Tours offers a variety of brewery tours in the cities of Raleigh and Durham, North Carolina. Founded in 2009 by a home brewing craft beer lover, Beltline focuses not only on tasting great beers, but on educating guests about the nuances of beer styles and the brewing process as a whole.
Want to hop on board a Beltline tour? Check-in to any beer within 50 miles of Raleigh/Durham and you could unlock a 10% off discount code! This promotion is only available during North Carolina Beer Month, which take places April 1st - 30th.
For more information and to get tickets, check out http://www.beltlinebrewtours.info and follow along on Twitter, Facebook and Instagram.
Mar 31
NC Beer Month 2014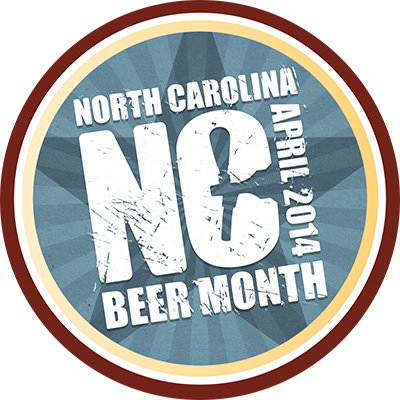 NC Beer Month has returned for its second year, spreading the love of the more than 100 breweries throughout the state of North Carolina. From the mountains to the coast, the spirit of craft beer has been captured by the brewers in this state, and there's no sign of them letting go. With new breweries constantly on the horizon, there's always something new to check out — or just kick back and enjoy one of the many GABF medal-winning beers from the already established breweries.
With the celebration kicking off April 1, we're happy to share the "NC Beer Month (2014)" badge with you. To unlock this token to all things sudsy in North Carolina, simply check-in to at least one (1) beer from a NC–based brewery listed here during NC Beer Month, April 1st—30th. Be sure to get out and unlock this beauty, because you don't want to miss out on all the great festivities lined up at breweries, bars and restaurants throughout the state.
For more information, visit http://ncbeermonth.com, and be sure to follow @NCBeerMonth on Twitter for all the beer action. And check out the NC Beer Month Brewmaster Experience Sweepstakes — one lucky winner will score a trip to Charlotte to brew their own beer recipe with the guys at NoDa Brewing. Cheers!
Mar 28
The Inaugural Greenville Craft Beer Week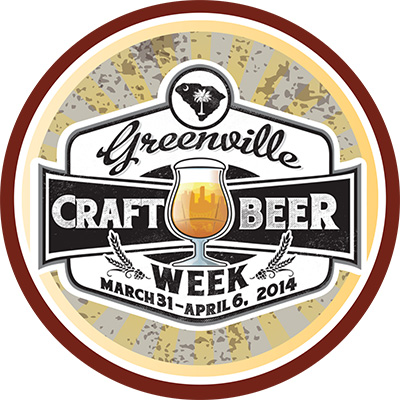 Greenville Craft Beer Week is gearing up for it's inaugural run, highlighting all things craft throughout the city. The week, which takes place from March 31st through April 6th, will be filled with events, showcasing Greenville's ever growing list of breweries, bottle shops, bars and craft beer-centric restaurants. There's a little something for everyone, ranging from basic beer education to private collaboration tastings, so be sure to get out and enjoy!
To commemorate this first year, we've teamed up to create the "Greenville Craft Beer Week (2014)" badge! To unlock it, simply check-in any beer at one (1) different sponsored venues from this list during the beer week (March 31st - April 6th). Be sure to add your location to your check-in for it to count toward the badge.
For a full list of happenings, check out http://greenvillecraftbeerweek.com and for the latest, be sure to follow along on Instagram, Twitter and Facebook!
Mar 21
The Return of Bell's Oberon Ale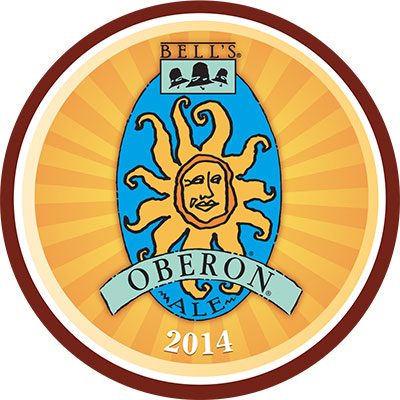 Warmer weather is quickly approaching and with it comes the yearly release of Bell's famed Oberon. This wheat ale fermented with Bell's signature house ale yeast, will be hitting taps and shelves on March 24th. With a perfect mix of spicy hops and fruity aromas, Oberon is a classic Summer beer.
In celebration of Oberon's release, we've teamed up with Bell's to bring you a brand new badge. To unlock it, check-in to at least one (1) Oberon Ale anytime between March 24th and April 2nd.
To learn more about Bell's Brewery and their great line up of brews, check out http://bellsbeer.com. For the latest, be sure to follow Bell's on Twitter and Facebook!
Mar 14
St. Patrick's Day 2014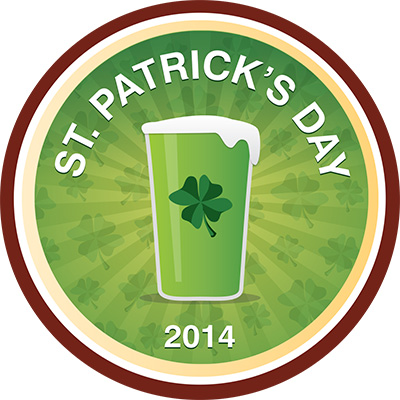 Prepare yourself for the onslaught of green beer and clovers because St. Patrick's Day is just around the corner. On Monday, March 17th, while you enjoy the luck of the Irish, be sure to check-in to your favorite (or any) brew to unlock this year's St. Patrick's Day badge! This one is only available on Monday (in your local time zone), so be sure to snatch it while you can!